EMPIRE of LIES! The Sad, Sad Story of JUSSIE SMOLLET. A Live Shocu Documetary
Truebones Motions Animation Studios Streamed live 2 hours ago Today we take a QUICK look at a SAD SAD Man, who reminds me of a certain ALVIN SNERLING aka WUNGUN SHUN.
JUSSIE SMOLLET known for his role on the TV show EMPIRE Has been charged with Filing FALSE POLICE REPORTS and Disorderly conduct.. Alledgedly "Smollet" Hired 2 Nigerians and Payed them $7,000 to Make it look Like a HATE crime from TRUMP supporters..
According to police reports, JUSSIE was still wearing a noose as they interviewed him…​ Or her.
JUSSIE SMOLLET HAS SINCE BEEN CHARGED, Arrested and is currently in POLICE Custody..
I guess NO Noose is Good NOOSE! HAHA just a meme joke there…​LOL…​ LETS COVER SOME OF THESE HILLARIOUS MEMES, SHALL WE?
WHEN THERE ISNT ENOUGH HATRED AND BIGOTRY IN THE COUNTRY TO SUIT YOUR NARRATIVE..
SO YOU FAKE A HATE CRIME AND BLAME IT ON YOU FELLOW ANIMATORS.. NICE!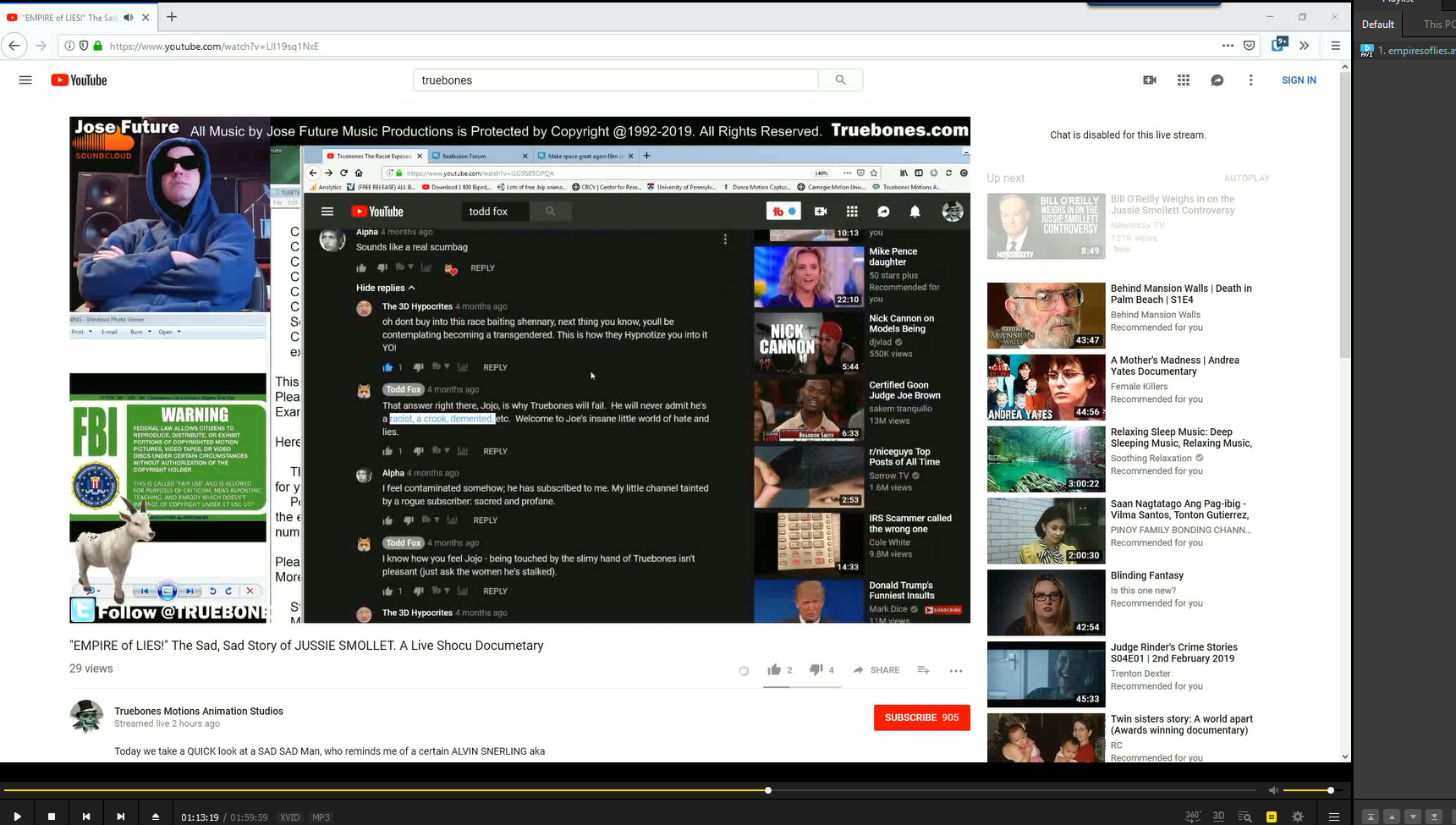 Figure 1. Truebones false claims