NEW FREE 79 FORTNITE CHARACTERS for i-Clone 5,6,7.
Check out NEW FREE FORTNITE MODELS in i-Clone and .FBX format. includes animations. note converted to i-Clone from C4D format by Truebones.
Use code truebones4freefree at checkout to get 100% FREE!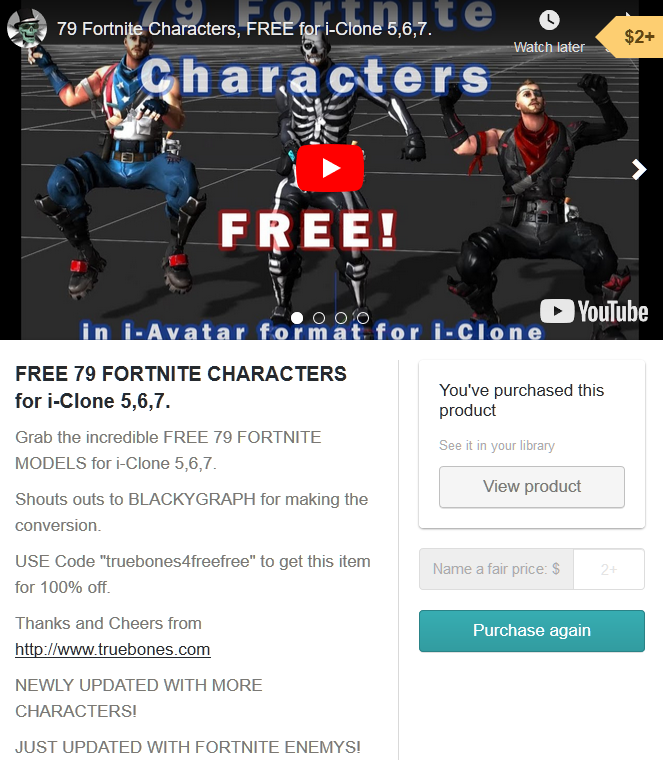 Figure 1. Fortnite
NEW "FORTNITE EMOTES" Only from Truebones
Grab the WILDLY POPULAR BRAND NEW "FORTNITE" 51 DANCE EMOTES in FBX/BVH format, AND NOW FOR i-Clone 7.2.! ONLY FROM TRUEBONES. THESE ARE THE FILES YOU CANT GET ANYWHERE ELSE.
ONLY $2 FOR A LIMITED TIME.
Dont forget to TELL and Share with all your Friends. Thanks again and Cheers from Mr.Bones NEW UPDATE, MORE CHARACTERS AND MORE EMOTES for both MALE and FEMALE.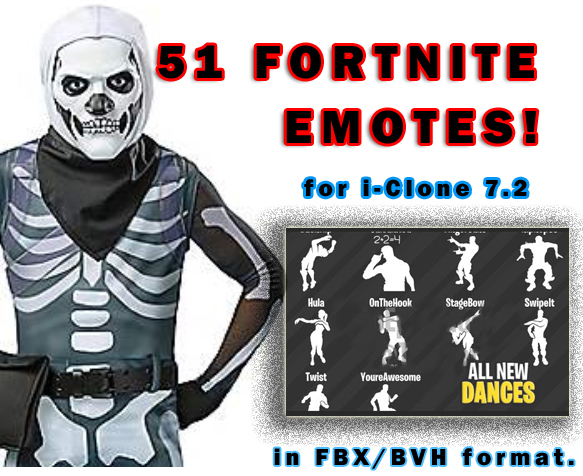 Figure 2. Fortnite