Beware of Truebones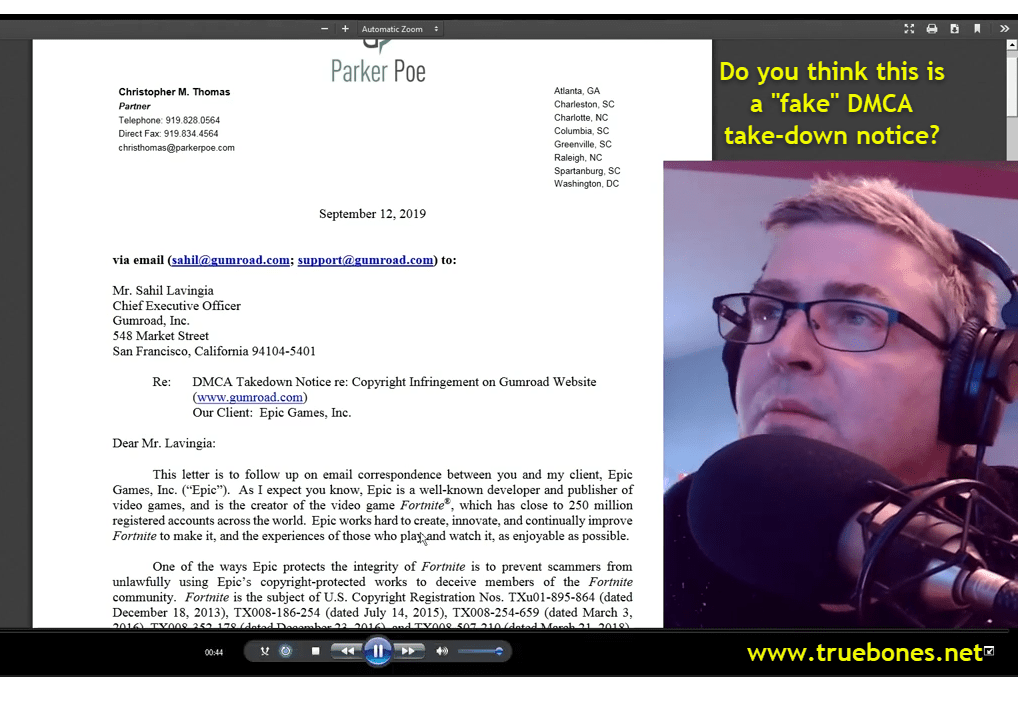 Figure 1. Truebones talking about a fake DMCA notice from Parker Poe. Notice the words 'scammers' :)
Truebones doesn't know how to file a DMCA counter-notice to get back his best-selling FortNite motions. He used to make US$10,000 a month selling stolen content (Proof).
What's New
October 4th 2021 - Don't buy game-rips from Joe. Nobody buys game-rips. That is dishonest work.
August 1st 2021 - Truebones is served a PPO (Personal Protection Order). Truebones constantly flout it. When will he learn?

Figure 2. Truebones YouTube account termination #1

Figure 3. Truebones YouTube account termination #2
Truebones Youtube Channel only does live-streams slander, defamation, libel, threatening to take-down content via DMCA notices. After many, many complaints, his two channels were taken down.