1. FREE TRUEBONES NEW i_AVATARS-50 for I-Clone Users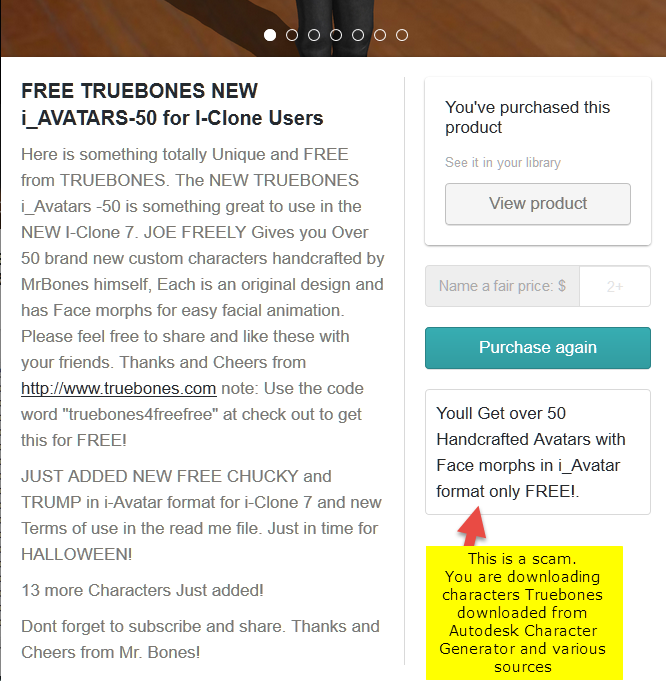 Figure 1. Scam Advertisement
Contents
FREE TRUEBONES NEW i_AVATARS-50 for I-Clone Users
Here is something totally Unique and FREE from TRUEBONES.
The NEW TRUEBONES i_Avatars -50 is something great to use in the NEW I-Clone 7.
JOE FREELY Gives you Over 50 brand new custom characters handcrafted by MrBones himself,
Each is an original design and has Face morphs for easy facial animation.
Please feel free to share and like these with your friends. Thanks and Cheers from hxxp://wxw.truebone!.com
JUST ADDED NEW FREE CHUCKY and TRUMP in i-Avatar format for i-Clone 7 and new Terms of use in the read me file. Just in time for HALLOWEEN!
13 more Characters Just added!
Dont forget to subscribe and share. Thanks and Cheers from Mr. Bones!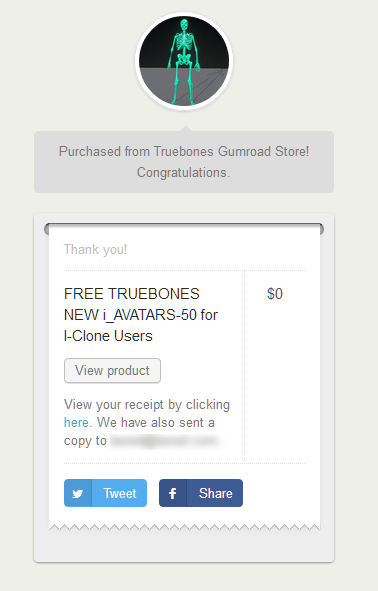 Figure 2. iAvatars50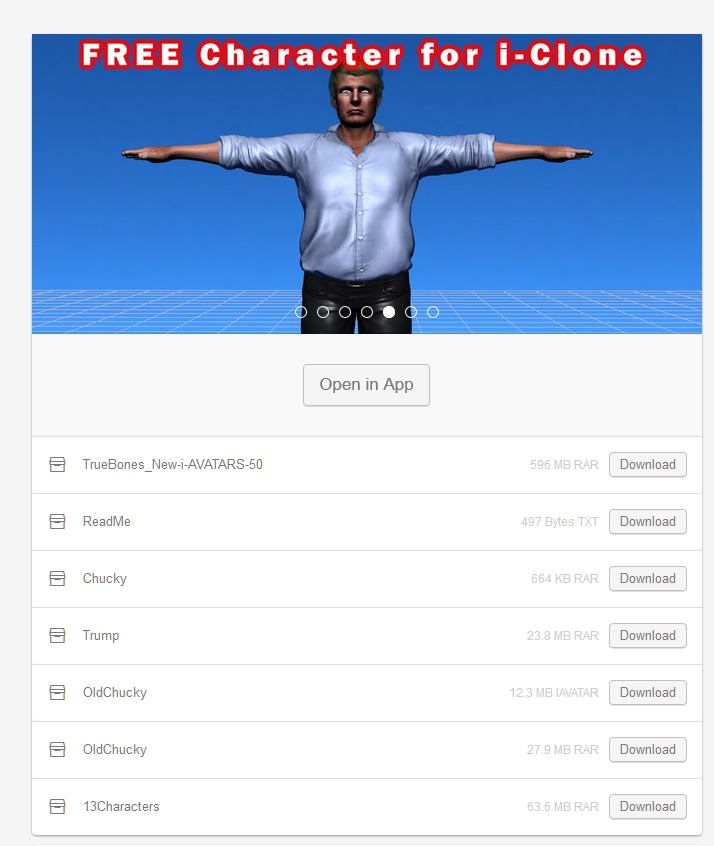 Figure 3. iAvatars50