Duplicates Controversy
Do you think the scam-artist Truebones sells 10,000 motions?
Similar filenames

Most of what Truebones sells are repeats, and often, with nonsensical descriptions.
Same files, different packs
Trump model is resold in the 'Witch' and 'Trump Character model'.
Many files are repeated to inflate the final number of animations.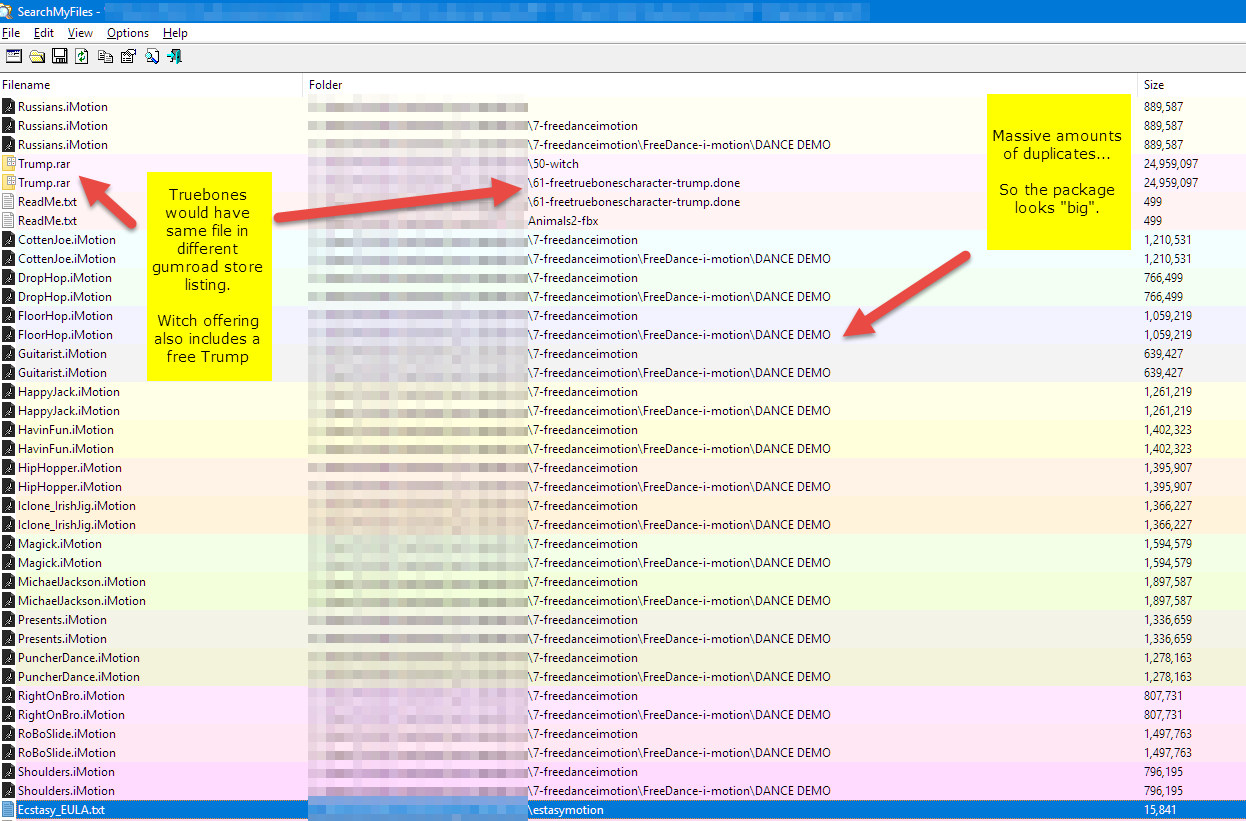 Duplicate iAvatars
In the image below, many files are duplicated to give a sense that Truebones is selling lots of models.